Business Email Tips During COVID-19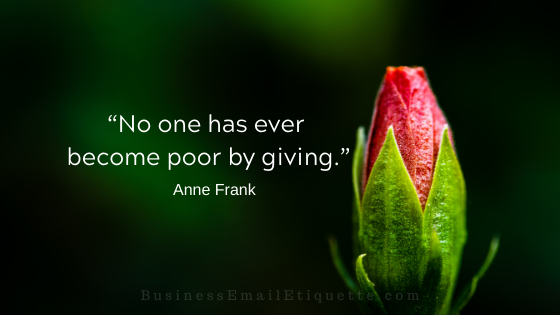 At this point who hasn't received the unending stream of COVID-19 emails from those businesses we work with? Each trying to relay their concern and intimating that they understand what their customers are going through.
What I've noticed is that these emails are similarly redundant. Everyone is saying what they think they need to say — or what we want to hear. I get that — this is new for all of us.
We are in uncharted waters and with that comes the uncertainty of not knowing what the right thing to do is. For me, personalization, not mass emailing is what is the most effective. Not only for the sake of my business, but in relaying my sincere and genuine concerns.
So I thought I would share with you what I've done and my train of thought. And then invite you to share yours in the comments.
Personal Outreach
I have no teams of marketers or employees. Nor do I have long lists of thousands upon thousands of folks to make contact with. Which allows me to have a more personalized approach.
The first thing I did was to proactively reach out to those clients I knew were in the most jeopardy with the status of shutdowns and the locations where that was most prevalent. Each email was unique to that person and their business — and how I felt I could help them specifically.
I opened up my scheduling app and offered my services en gratis including one-on-one video consultations to help get them into a new mode of doing business. That is why I didn't post here last week.
Whether that be catching up on things they should have already done – during busy times websites tend to get behind. Or helping them tailor a new message and tone for their brand.
For brick and mortars we brainstormed about how they could incorporate technology and eCommerce to cater to their specific client's needs. We also discussed the reality of preparing for the new way of doing business moving forward.
When our meeting was completed, I created another personalized email based on my notes. This email confirmed all the things we discussed in detail and included any worksheets, tips sheets and PDFs that would help them accomplish their goals.
Response Time and Efficiency
Then there were an entire different group of clients that were not freaking out and are using this time to get caught up on their neglected websites. In this case, regardless of how busy I may be helping others — they need and deserve my attention as well.
It's not uncommon to find emails going back and forth in a frenzy creating threads that are pretty much impossible to organize. Here are some tips I've been using to keep conversations on track and our communications productive.
Down-editing is a life-saver. Keeps your communications on point and gets rid of commentary that is no longer relevant.
I try to keep each email topic to no more than five emails. In most cases topics veer off or are not reflective of the original subject.
When responding to an email that no longer reflects the original subject, I change the subject before hitting reply.
Not the Time for Sales Hype
Some are unable to stop the sales pitchy hype just to gain new business or take advantage of customer fears. If you do have a product or service that meets the challenges of these times, that's a fine line to walk in your pitch.
Be sympathetic and share your personal experiences to reflect you understand.
Refrain from any pushy or over-the-top verbiage.
Offer a discount or coupon to help those (millions) who are experiencing a loss of income.
If there is good news to be had, with more folks at home with time on their hands, your email notices have a better chance of actually being read more than before. Use this to your advantage by only sending emails that are laser targeted at your customers needs, questions and concerns. No fluff.
Remember…
There are human beings on the other side of your messages. Many are hurting, Others are rising to the challenge and embracing new ways to do business. Even more are stepping up to help where they can.
We're in this together. Make sure that your emails make that clear.
How has your business changed? What are you doing to reach out and help others? What are your challenges moving forward?