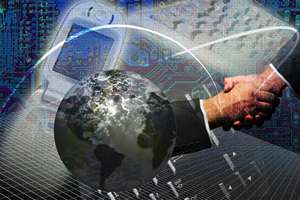 "There are four ways, and only four ways, in which we have contact with the world. We are evaluated and classified by these four contacts: what we do, how we look, what we say, and how we say it." - Dale Carnegie (1888-1955) American Educator. When it comes to your business e-mail communications, you need to make an impression that can lend to the determination that you are a credible professional enterprise and someone who will be easy and a pleasure to do business with. You only have … Read More...
Essentials
My advice is sought quite regularly about what to do about a given business e-mail conflict, misunderstanding or situation. In every case I am provided one side of the story. We all know there are always two. In most cases the crux of concern … [Read More...]
I know, I know... Technology can be frustrating! Unfortunately, when faced with techie issues that users do not understand, they many times choose to trivialize these critical issues in the guise of then not having to deal with them. I see it every … [Read More...]
Customer Service Issues
A site visitor writes: I hit "reply" to a coworkers email in which I should have "forwarded" to another person. The reply wasn't negative in connotation but it did refer to the sender in a joking way (to me, anyway) as a "damn Yankee". I realized … [Read More...]
Yes, there are Etiquette considerations when it comes to Websites. From what business site owners should consider from a courtesy and design point of view to what site visitors need to consider before they click the contact link and start typing … [Read More...]
Business Email Etiquette Matters!
My advice is sought quite regularly about what to do about a given business e-mail conflict, misunderstanding or situation. In every case I am provided one side of the story. We all know there are always two. In most cases the crux of concern … [Read More...]
Your sign-off gives you the opportunity to wrap-up the tone and intent of your e-mail. Not including a closing may seem abrupt, bossy, demanding or impersonal if you don't sign you name with an appropriate closing. When asking for assistance, … [Read More...]