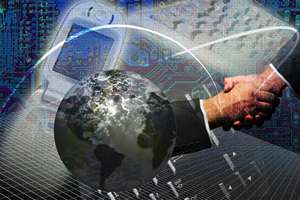 "There are four ways, and only four ways, in which we have contact with the world. We are evaluated and classified by these four contacts: what we do, how we look, what we say, and how we say it." - Dale Carnegie (1888-1955) American Educator. When it comes to your business e-mail communications, you need to make an impression that can lend to the determination that you are a credible professional enterprise and someone who will be easy and a pleasure to do business with. You only have … Read More...
Essentials
We all have had e-mail discussions that go back and forth -- sometimes for many e-mails. We all have also experienced those who will hit Reply and begin to discuss new unrelated topics. Or you've been part of these conversations where, and it does … [Read More...]
My advice is sought quite regularly about what to do about a given business e-mail conflict, misunderstanding or situation. In every case I am provided one side of the story. We all know there are always two. In most cases the crux of concern … [Read More...]
Customer Service Issues
A site visitor writes: I hit "reply" to a coworkers email in which I should have "forwarded" to another person. The reply wasn't negative in connotation but it did refer to the sender in a joking way (to me, anyway) as a "damn Yankee". I realized … [Read More...]
Yes, there are Etiquette considerations when it comes to Websites. From what business site owners should consider from a courtesy and design point of view to what site visitors need to consider before they click the contact link and start typing … [Read More...]
Business Email Etiquette Matters!
My advice is sought quite regularly about what to do about a given business e-mail conflict, misunderstanding or situation. In every case I am provided one side of the story. We all know there are always two. In most cases the crux of concern … [Read More...]
Your sign-off gives you the opportunity to wrap-up the tone and intent of your e-mail. Not including a closing may seem abrupt, bossy, demanding or impersonal if you don't sign you name with an appropriate closing. When asking for assistance, … [Read More...]
Part and parcel of effective e-mail communications is the ability to communicate with clarity -- which includes making sure that the desired tone is consistently relayed as the conversation is ongoing. What happens all too often after the first … [Read More...]