Why Business Email Etiquette?
As a business consultant, I have discussed, promoted, and coached onliners on Business Email best practices for almost three decades.
Business Netrepreneurs, owners, and employees alike have more to lose or gain by their email habits. Or lack thereof.
So it goes without saying business folks should take the topic of Business Email Etiquette more seriously. They should also strive to use technology properly to enhance their brand. That is why I've continued to write about these related topics for over 25 years.
The purpose of this site is to discuss topics that will make you think about some of the e-nuances you may not have considered before. I'll post about the concerns I get contacted about most. I'll also cover what I know is important to you based on the archive of posts within and the comments you share with me.
My goal is to help others to be as successful as they want to be by sharing my experience and by championing the topic of Business Email Etiquette and proper technology use well before many were even online. Have a question or concern about how to use email and technology for your business? Reach out here or on my WordPress Consulting and Business Coaching website.
I sincerely hope you find my Business Email Etiquette archive and new information as current events and technology demands helpful in using technology for your business and professional success!
At your service,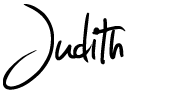 Why Business Email Etiquette?
1. Fosters a positive impression of your brand from quality to trustworthiness.
2. Clarity in your email communications enables all involved to be more efficient.
3. Ability to control intent and tone avoids misunderstandings and lost opportunity.
4. Honing your skills in email communications will benefit your bottom line.