Professionals Do Not Forward Emails Without Comment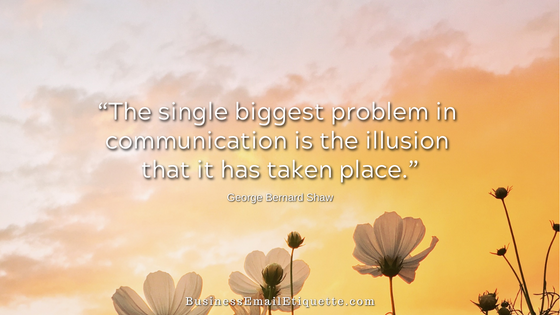 Do you receive business emails forwarded without any comment from the Sender? When this happens, it typically leads to more questions having to be asked.
While the senders who do this think they are saving time by just forwarding without noting why they have caused both sides to be less efficient in the process.
Advise Why You Are Forwarding
Going through my daily consulting emails, it is common to come across a forward. I assume the Sender wants me to do something with the information within. But if I assume incorrectly, and that can happen, I've wasted my time. Darn.
As a consultant, if I think I know what they want and proceed, I cannot bill out my time to redo or undo whatever I "incorrectly" advised or integrated. So I do not make a move without further clarification.
That requires an additional clarification email. Yep, another unnecessary delay that could have been avoided. As a policy, I do not consider forwarded emails a "work order" or approval to take action.
Smart Business Folks Clarify First
I've learned this the hard way. "I didn't know you would do all that…" or "I didn't know what was involved…". All because I took action based on the email they forwarded with no comment or direction.
This is where including comments like: "Hey, Judith — can you check this out and let me know what is involved? Thanks for your help!" works wonders. Heck, it took me only a couple of seconds to type that!
In most cases, I consider a forwarded email without comments an FYI. Filed away for future reference.
If the topic is one that I know requires immediate attention, to avoid any possible misunderstanding, I will send a follow-up email asking for specific direction. Another added email. If only the Sender had told me why they forwarded that particular email to me.
The moral of this story is…
Business email etiquette is not just thinking about how time-strapped you are at the moment. It includes thinking about the person on the other side, who is most likely just as time-challenged as you are.
Professionals do not behave as if their time is more important than anyone else. The way to build solid business relationships is by not being "all about me."
Consider the other side in everything you do. You accomplish that by taking the time necessary to type a simple sentence or two to make sure your requests are explained and understood.