Business Website Etiquette?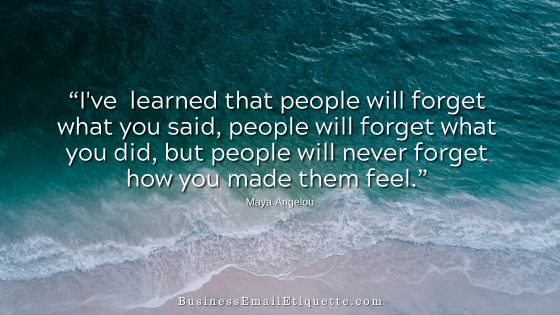 Yes, there are Etiquette considerations when it comes to websites. Etiquette is just another word for best practices, right? In this case, it's called customer service.
Customer Service Involves Both Sides
Today, we'll talk about the basics both sides should consider when using websites to communicate for business. For example, what business site owners should implement when providing information and responding to inquiries.
Then, there is what the website visitor should consider before they click that contact link and start typing cryptic comments or requests or making assumptions because they didn't read the information provided.
For both sides, these tips can contribute to building successful business relationships.
Basic Etiquette for Business Website Owners:
(These are the bare-bone basics. I discuss all the variables of having a successful business website on my consulting blog.)
Basic Etiquette for Business Website Visitors:
Thinking About Others…
All too often, both website owners and visitors think too much about themselves. What their goal is. While that is understandable, it is still both side's responsibility to help the other reach that goal.
By website owners and customers making the above basic efforts, both can look forward to more mutually respectful (and most likely profitable) business partnerships.