How to NOT Be Taken Seriously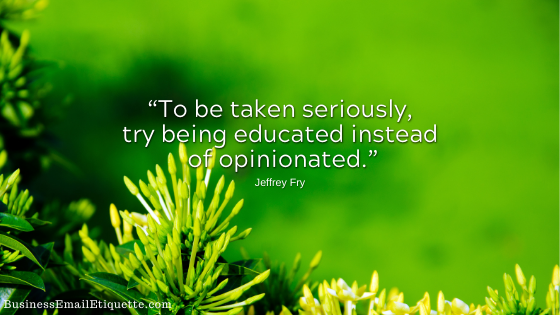 I have several of my own websites. However, unlike many websites, my About page has a photo of my mug explaining what I do and why I do it.
Most About pages are a bunch of corporate blah-blah-blah or generic dribble. Maybe that is why folks no longer read them?
Then, add to that, automation. Automation to the point of being ineffective.
In my 26 years of being an online consultant, year after year, the concept of personalization is reinforced as a key to building online relationships. In particular with those you do not know. But, unfortunately, many are so "automated" it is impossible to take their communications seriously.
Personalization Matters
Rarely do they address me by name when clearly I am the person behind the website. They would know that if they visited the About page. Just me.
Evidently, they don't even visit my contact page, where I have front and center that I do not entertain guest posts. But unaddressed guest post solicitations come by the boatloads.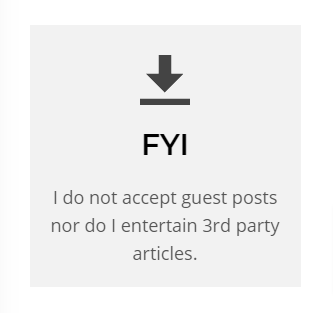 Most are direct emails — which means they purchased my email address from somewhere. I don't note my direct email address on any of my websites and use a different email address for my contact forms.
Instead, I direct visitors to my contact pages to fill out a form and provide the information I need to know if I can be of service. And that I don't accept guest posts.
That still doesn't stop them. This week, I received a contact form submission with the subject: "Paid guest posts & Back-links services. If you want paid guest posts check my sites and let me know."
This email included a footlong copy-n-pasted "inquiry" to tell me about SEO and how I need them. Okey-dokey.
Quality Over Quantity
Overly using automation relies on quantity to see what sticks. Marketing is nothing if not knowing how to target potential leads appropriately. I write about this on my consulting site, Marketing Mission: Target Those Who Care.
With email, there is no need to be selective, as you are not charged per email. Therefore, there is no cost-benefit ratio to consider.
Using my experience as an example, here are two emails from this site this week. These are exact examples — I'm not making this up…
Subect: guest post

i need paid guest post on your site at https://www.businessemailetiquette.com/with permanent do follow link please tell me your post price and link insertion price

waiting for your reply
Why would anyone take the above seriously and reply?
Here's the other one; I only modified the referenced URL:
Subject: Please visit My mail, Don't ignore it

I Hope are doing well,I have searched your company details in it.
URL ; https://XXXXXXXXXXXX

I am proved this Offer ;
We are Digital Marketing Expert, We will post All Niches Blog Post on the High Authority Website to increase your domain authority and help you in Google Rankings. We have plenty of Quality Websites where we can post your article with your keyword Anchor Tag. The Back-link will be Do-Follow and Indexed in Google. Let us know if you are interested & want to Get Rank on Google.

If anyone else in your company has worked on it, please attend the gmail i'd. I have some similar websites. Your company will feel good working on it

I make contact with many companies every day. But only a few companies would reply. Once a company is attached. Then they worked with us on daily base

I hope you reply Me.

Thanks & Regards
Trust and Confidence
Does the above instill confidence and trust? Remember, I'm not your average netizen. I have just a bit more experience and knowledge to read through the hype. But that didn't stop them.
Quantity over quality. Hoping someone who doesn't know better will bite. Certainly not a solid business plan.
Both were using Gmail accounts instead of domain emails representing their company and website. That's also a credibility red flag.
I receive several similar requests each week between this website and two of my others. Clearly, they don't take the time to properly cold call — which is an art online. Not automation — art.
Details and Due Diligence
While I've talked about this before and have several articles on the topic, the situation seems to be getting worse, not better. What perplexes me is how they can send emails like this and seriously expect to be taken seriously. How is that possible?
When emailing for commercial gain, every single tiny detail matters. Taking the time to qualify your contacts, address them directly, and use proper sentence structure and grammar is how you are taken seriously.
Rare are the emails that reach that bar. If you don't care to be taken seriously, you won't be.