How to Properly Grow Your Business Mailing List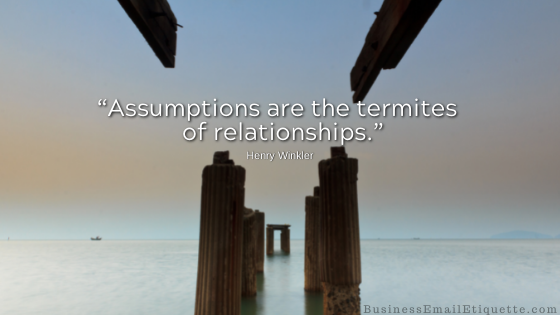 Your list of email addresses has to be managed carefully, respectfully, and with courtesy. But, especially if you do business globally, with the new GDPR EU regulations, not managing customer data properly can become a headache –and result in fines.
Just because you can…
…doesn't mean you do! Please do not assume anyone wants to receive your mailings. Are you a spammer or a credible business?
Having a brief communication with a new acquaintance doesn't mean you automatically add them to your business promotional email list. Nor do you farm addresses from forums or groups of those with whom you've made initial contact.
New contacts met at a business function are not to be automatically added to your email blasts either. That is unless you ask, "…mind if I add you to my email list?" and they clearly approve.
The only valid reason to add any new contact to your list is if they specifically asked you to. You know this because they signed up on your site. Or you discussed the topic of doing so, and they showed interest.
This does not mean they get added by completing your contact form either. Not unless they specifically checked that "subscribe to our updates" check box. Don't have one on your website form? Add one. This allows visitors to indicate they provide permission for you to email them in the future.
Better yet, I would recommend having a double-opt-in process. When you add them to your list, they receive an email requesting they confirm being added. Better safe than sorry. This is your brand and image at stake, after all.
No Adding Without Explicit Permission
Exchanging emails with a contact once or twice doesn't mean you should add them to your group mailing list. Doing so could have you labeled as a spammer!
DON'T FORGET: You always need to use the BCc: field when emailing a group of onliners to not expose their addresses to strangers.
Privacy and Respecting Customer Data
Never assume that someone you just met will automatically want to receive mass emails from you about your business or anything else for that matter. If a person does not explicitly give you permission to be added to your mailings, you do not add them — period.
It is not a good business practice to make folks unsubscribe from lists they didn't sub to in the first place. Not a way to nurture new business relationships, right?
When forming new relationships and long-term business partnerships, sending mass emails to someone new can cause them to distance themselves from you moving forward. In business, adding new contacts to your email blasts, newsletters, or e-zines without specific permission can cause folks to decide not to do business with you.
You'll know this to be the case when you receive their unsubscribe request shortly after they receive your mailing. Opportunity lost.
Always ask before you add!