NSFW = Not Safe For Work? What's with that!?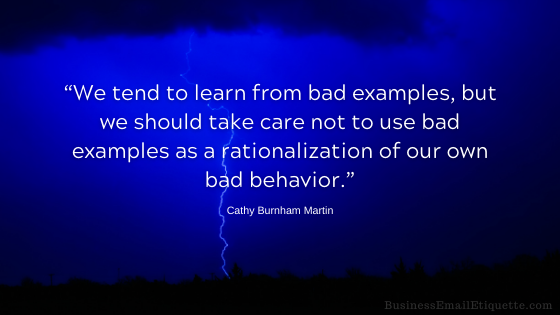 I was interviewed recently on my view concerning the use of the acronym NSFW. Apparently, some felt that an acronym noting "Not Safe For Work" is necessary when sending emails to those they knew were at work to warn them that the content or links contained within were of a questionable nature and not proper for the work environment.
NSFW should be DSTW (Don't Send to Work)
"Not Safe For Work" but we're sending to a work email address anyway? What am I missing here?
My reaction was there is no need for such an acronym. Having to type NSFW should tell any astute person that they should have enough common sense and respect to not send emails with questionable content to someone's work email.
If you find yourself typing NSFW then DSTW (Don't Send To Work).
When you have folks that send you emails that use this acronym, you should be a responsible employee and tell the Sender to no longer use your business email address for anything not business-related. At that time, you can also provide your personal email address for emails of that nature.
Get a Personal Email Address
Don't have a personal email? Get one at Gmail, Hotmail, Yahoo, Zoho — there is an excess of free email account providers. There is no excuse to be using your work email address for anything other than work-related communications. Period.
It amazes me in this day and age how we spend so much time creating ways to justify things we know we shouldn't be doing in the first place. Using company email for anything other than company business should include this acronym: IUE (Irresponsible Unprofessional Employee).