How to "Cold Call" Through Websites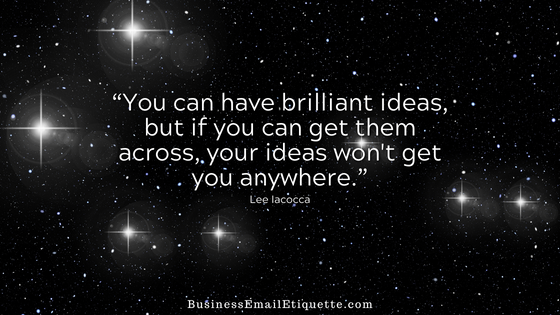 I have several websites and get many emails through my contact forms. It is incredible to me the lack of attention to detail in many of the inquiries that I receive. More importantly, from those trying to sell me something.
Today I'll share the dos and don'ts of making the first contact through any business website.
5 Website Cold-calling Tips
1. Read the instructions on the contact form page.
Does the site require specifics from you? Are there instructions or links to more relevant forms that you should use?
For example, on my consulting site, I have a link for visitors wanting to inquire about partnering with me and one for those wishing to hire me. Each particular form gives me the info I need to be of service.
What do you think that says when the incorrect form is submitted? Not reading the same contact page you are completing reflects that you only care about getting your message in front of anyone. Not impressive or worth a response.
2. Make sure you are completing the form correctly.
I am using my partnership form again as an example. Again, I am clear about what I need to know and what the submitter needs to provide to pitch their product or service to me.
I receive submissions daily that do not meet the criteria noted on that page. Including submissions that propose I post their offered guest articles that have nothing to do with what my site visitors may be interested in.
On this site, I also note that I don't accept guest articles. But I receive inquiries asking if I do it several times a week.
3. Is your inquiry even apropos?
I receive inquiries that offer me services that are not targeted to what I do or are not related in any way. So why would I buy what they are selling?
Some say they want a link from my website. Why would I do that if what they offer is not aligned with the topic of my website? Unfortunately, this happens all the time.
Best you detail why those you are contacting would be interested in what you have to offer. Otherwise, you don't make an impression worth responding to.
4. Double-check your submission for typos and proper grammar.
Poor grammar in your inquiry reflects a lack of attention to detail. For example, names that are typed in all small case makes me wonder how you run your business.
5. Don't be a stalker.
Unasked for unsolicited sales pitches do not require my response. If you do not hear back from me, you can safely assume I am uninterested. Keep emailing me, and you become aggravating and someone I won't do business with.
Here's What You Do…
Before you email through a website form or to a posted address, read about the company and then the "About" page.
Check out Chrome's browser extension:
Hunter — Email Find Extension
Find email addresses from anywhere on the web with just one click. Hunter for Chrome lets you immediately find who to contact when you visit a website.
Determine if you have to offer something the site or owner can utilize. Then personalize your message. Next, which is essential, ask if I am interested in additional details instead of assuming I am.
Never underestimate how your level of personalization, courtesy, attention to detail, and professionalism will encourage a response. Even if the website owner is not interested, they might be in the future.
I'm not online to be spammed with offers that a salesperson thinks I need. But, being website owners who didn't ask for your sales pitch, you need to approach them with diligence and discretion not to be perceived as spammy.
Personalize with Details
That means you don't whip off a templated inquiry that is not personalized or that you didn't check to ensure it applies. Instead, following the above tips can help you put a positive spin on your outreach efforts without annoying and possibly dashing any potential opportunities.