Are All Unasked-for Emails Spam?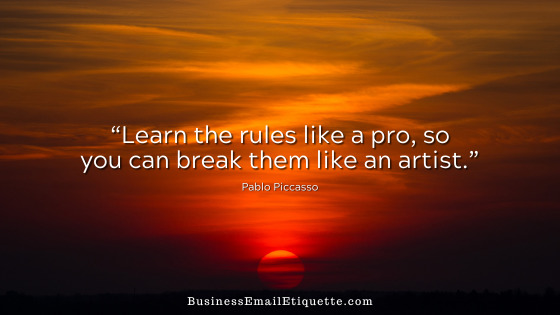 Spam is spam. Sending unasked emails to those who did not give you permission to do so is technically spammy. But are there specific reasons for ignoring that email is a permission-based medium?
There is a way to "reach out" when you don't have permission or know exactly who you should be contacting. For example:
It's all about the approach. Regardless of the topic's perceived importance, sending unrequested emails is still technically spam. The last thing you want is to have your event tainted by those who disagree with your approach. Or to have folks associate your event with unsolicited emails.
Who doesn't hate spam, right?
How to Reach Out
If you are not "selling" anything in the email itself and it is more of an invitation, you can minimize a potentially negative impression by making the extra effort to not be generic.
What you want to do is tailor each email to the person/organization you are emailing. It takes a little extra effort but also reflects a personal approach. And provides a less spammy impression.
Putting forth the extra effort shows you are not blindly sending out thousands of emails to just anyone and are making the effort to try not to be spammy. In addition, when emailing folks who did not provide prior permission they will be more open to stated benefits than a blatant sales pitch.
The Best Way?
Include an easy-to-find place on your website where folks can get on your mailing list. This then gives you the ability to build your list over time. A list of targeted onliners who have signed up to be in touch with you.
New site visitors can't miss (clear navigation and a pop-up) where you describe the benefits and what to expect if they join your list. Having an email list is the best way to acquire interested parties' email addresses and permission to update them on your events, products, or services.
WARNING: Be careful not to abuse that privilege by sending too many repetitive or sales-pitchy emails.
Just because you can…
Email addresses that are visible on websites are there for those interested in what that website offers and the ability to make contact about that business. Those addresses are not there to be farmed and then used to sell anything under the sun at any time by anyone.
Sadly, however, that is what happens. Email addresses are bought and sold all the time. We are all sick of spam. That is why the last thing you want to do is appear to be one who participates in that process. Credibility lost.
I wrote an article about Cold Calling via Websites that you might find helpful. Knowing that taking the time to personalize each email while emailing selective contacts will improve your chances of leaving a positive impression of your brand. (And getting the results and reply that you desire.)