Business Email Away Message Etiquette Tips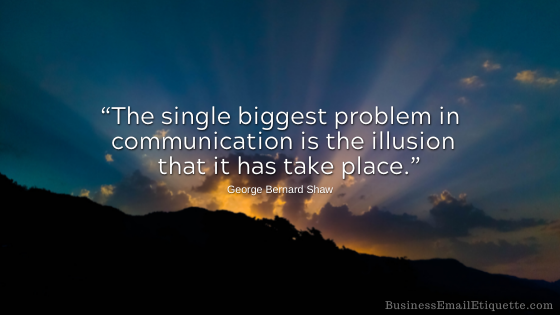 Around any holiday, business folks are unavailable. Many use that extra vacation time, visit family or take some time off to decompress.
Especially around the holidays, notices from partners and providers about their upcoming availability or unavailability start pouring in. Other times notices of vacations or shutdowns are being announced.
Email autoresponders, also known as automatic replies or away/vacation messages, are a staple of business communication. Quite often, however, they are engaged without fully understanding how and when auto-messages work best.
Here are a few things to consider to enable your vacation/away auto-messages properly. Following these simple guidelines will also ensure that you offer an excellent customer service experience.
Proper Out of Office Message Usage
Set a Reminder…
The first thing you want to do is write yourself a note, alert, or calendar reminder for when you return to turn the auto-message off. Being proactive will remind you to disengage the autoresponder first thing when you come back so it does not continue going out when you are, in fact, back in the saddle.
Things will be hectic when you get back to work, and it will be easy to forget. However, nothing smacks of lack of organization or attention to detail than away messages still being sent after you are back in the office and available for business communications.
The Basics and Clarity
Personalize your away message with a greeting and closing. It is also wise to note that your away message is, in fact, an automated message.
Adding these details makes sure that recipients understand hitting reply will only produce another automated message — and no response from you. Your message should include:
Subscriptions
Do you subscribe to email lists, forums, blogs, or discussion lists? Of course, you do. So what do you think will happen in your absence once you engage your away message?
In most cases, you're away message is being sent to the sender unnecessarily. I get tons of these with each new post notification that goes out for some of my websites. I don't know these folks, they sub to my site, and I'm grateful. But I don't need to know they are away. So we created unnecessary email volume.
Consider unsubscribing to any automated mailings. Unsubscribing will prevent unnecessary messages to senders who don't need to know your status. And will help to minimize the pile of emails waiting for you upon your return. Resub upon your return.
PRO TIP: Having a separate address that you only use for subscriptions can also simplify your life. You can then filter anything going to that address into your "subscriptions" folder in your email program for review when you get back.
Here are a couple quick away-message examples:
Hello,

You are receiving this automated message because I am out of the office. I will be unavailable from December 14th through January 1st.

If you need immediate assistance during my absence, please contact Jane Jones at [email protected]

I will respond to your emails as soon as I can upon my return. I look foward to working with you in the new year ahead!

Thank you,
John Doe
---
Hello,

Thank you for your message! This is an automated message because I am currently out of the office (with no email access). I will be returning on January 4th.

If something comes up where you need my immediate assistance, you may reach me on my mobile at 555-555-1212. Otherwise, I will get back to you promptly upon my return.

Have a great holiday!

Best,
Jane Smith
Set up a message that works for your situation to ensure the best customer service experience possible for your contacts. Autoresponders can be a helpful business tool and, when used appropriately, can help keep others informed.
Keep these issues in mind so that when you use autoresponders, they are seen as more of a benefit than an annoyance.