Quick Business Email Etiquette Do's and Don'ts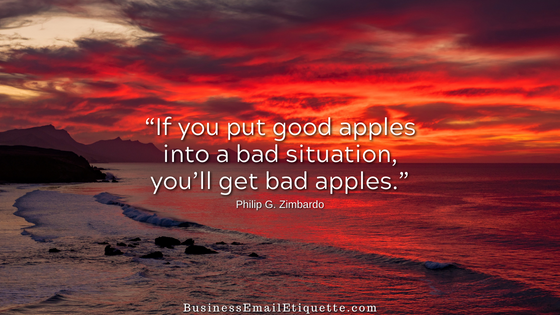 I've got a bunch of content on this site. I've written, tweaked, added, and deleted consistently for over two decades. And continue to do so.
Most site visitors come to this site looking for specific topics. So they run a search, and in most cases, they are served up at least several articles on any subject. (If I'm missing something you want me to write about — go here and let me know.)
Recently several folks emailed stating that they just want the skinny. The basics. As you see on social media, one said, "explain it to me like I'm a five year old." I don't know any five-year-olds involved in or running a business.
One site visitor typed, "I don't want to read, so give me what I want to know." Short and sweet. Wow. Bet that attitude will contribute to business success.
That approach isn't recommended for anything you need to be good at if you want to experience success. And business email etiquette is something you need to be good at. But I'll play along.
Based on visitor requests, here are the…
Top 5 Dos and Don'ts for Business Email Etiquette
Business Email Dos:
Business Email Don'ts:
See what I did there?
While short and sweet, I couldn't help but link to more. Sorry — not sorry.
Honestly, it was tough just having to list five each. I could probably have had 10 — but then I'd be outside the "short and sweet" range.
Every character you type, how you type it, and the tone you intimate will reflect on you and your business. Never underestimate how your business email is part of your branding efforts.
To those who only want a "small chunk" — now you've got it! Feel free to bookmark this site to know where to go when specific issues arise in the future. Or, to have all the info you need on hand when you need it, get my Business Email Etiquette eBook.